worst. t-shirt. ever.
The best friend a Idol obsessed homo could ask for (aka: Doria) just sent me these amazing photos of some of the Idol 4 contestants. Enjoy!
Carrie is "very busy."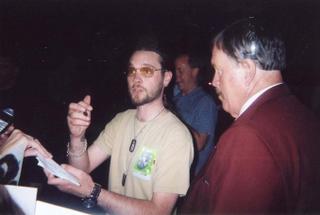 Bo looks like he lost a lot of weight.
Vonzell looks as cute as ever.
Scott looks like an idiot.
Nadia is almost as cute as the Vonz!
Jessica looks like death.
AND Constantine looks like an asshole (and it looks like he is wearing more makeup than Jessica).